Decontamination and
Dismantling
Engineering and services for Decontamination and Dismantling
Onet Technologies is one of the most important D&D actors in France, with decades of experience in this field. D&D is one of our true core businesses and we support our clients in France and internationally throughout their projects: From the very first studies until the completion of the on-site operations. 
Onet Technologies is a company dedicated both to engineering and services, with a staff composed of engineers and on-site workers. We benefit from a real user's feedback, with knowledge of the costs-benefits, which we integrate into our designs of solutions. With a system engineer approach we integrate the best proven and innovative technologies in solutions to complex D&D challenges. 
In Japan, Onet Technologies with
Japanese and French partners to offer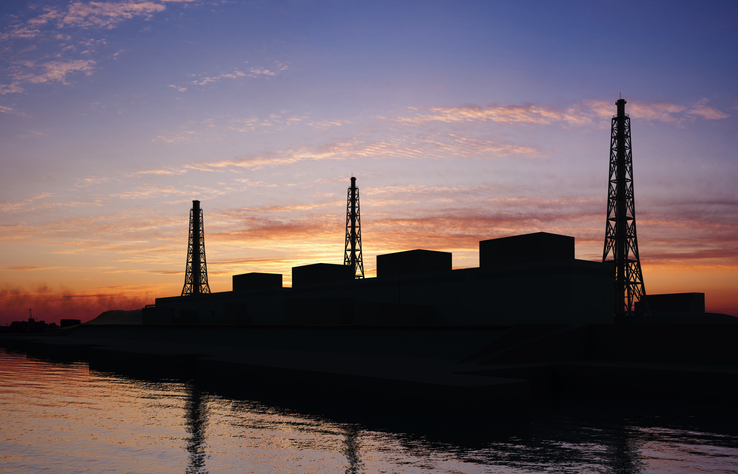 Key Project
Our key D&D projects in Japan so farsince 2013
We support the R&D for the dismantling of Fukushima Daiichi by participating to the Project of Decommissioning and Contaminated Water Management.
We bring relevant D&D technologies from France and adapt them to the challenges of Fukushima Daiichi to make their use in this complex environment as safe as possible
Series of projects aiming at developing a safe and efficient application of laser cutting technologies to the Fuel Debris Retrieval
Conceptual Study of Innovative Approach for Fuel Debris Retrieval and Feasibility Study of Essential Technologies
The purpose of this project was to study the feasibility of cutting Fuel Debris with laser and collecting dust and fumes generated.
The project demonstrated the good performance of the laser cutting technologies and produced important outputs in respect of dust and fumes collection, radiation resistance and requirements for on-site deployment.
https://en.dccc-program.jp/956 (EN)
Project of Development of Fundamental Technologies for Retrieval of Fuel Debris and Internal Structures
With this project, the laser technologies applied to Fuel Debris cutting were further developed as per 4 variants for in-air / underwater operation and emerging / non-emerging cutting method.
Important results were obtained to increase the knowledge of particles and gases generated during Fuel Debris cutting and the feasibility to collect particles in air was further demonstrated with a prototype.
https://en.dccc-program.jp/1073(EN)
Advancement of Fundamental Technologies for Retrieval of Fuel Debris and Internal Structures
This project has achieved significant results in laser cutting development, dust and fumes knowledge and aerosols mitigation.
Safety systems were introduced to mitigate dispersion and collect aerosols for each variant of Fuel Debris laser cutting (in-air / underwater and emerging / non-emerging cut).
Development of nuclear measurement technologies for the purpose of safety
Development of small neutron detectors
With this project we participated to the first phase of development (Feasibility) of a Small Neutron Detection System (SANDY) in answer to a Challenge at to detect the Fuel Debris inside the Pressure Containment Vessels.
Project focusing on the safe collection and filtration of dust and aerosols generated during Fuel Debris Retrieval (mechanical and thermal cutting techniques, including laser)
Development for Dust Collection System of Fuel Debris (Collect and Filtration of dust and aerosols)
This project capitalized on past developments made in line with laser cutting developments to advance towards the best safety system to mitigate of the main risks of Fuel Debris Retrieval: Dust and aerosols dispersion.
Thanks to an increased knowledge of the properties of dust generated during Fuel Debris cutting (with mechanical and thermal techniques), the safety system was further developed in:
Spray scrubbing (mitigate dispersion)
Local collection (reduce the risk of dispersion by removing dust at the source – near the cut)
Extraction (safely retrieve the dust collected)
Other important projects Japan in the field of D&D include:
Particle Generation Test Using Simulated Uranium Containing Debris (characterization of aerosols). This project involved cutting active (with Uranium) simulant of Fuel Debris.
Studies to support the definition of remotely operated D&D solutions for Japan.(not only for Fuel Debris Retrieval).
Tests of D&D technologies aiming at demonstrating their capacities to meet the requirements of Japanese clients.
Laser Cutting
for Nuclear Decommissioning
Adapted to in air and underwater cutting for remotely operated nuclear dismantling with many merits compared to conventional techniques.
Successfully tested on high thicknesses (up to 200mm of stainless steel with a 14kW laser source)
Laser cutting offers excellent cutting performance by remote control while offering impressive position tolerance when cutting heterogeneous layers of materials (Carbon steel, stainless steel, titanium, zirconium, …)
Safety

 for the workers (remote operations)

Time reduction and cost efficiency

Minimization

of the secondary waste (aerosols and mass removed from the piece)

Robustness & reliability

No maintenance or wear parts in controlled area
The L.DCom product was proven in France. 
Introduced by Onet Technologies as a world first in December 2015, the technology has demonstrated its full potential in the project to dismantle UP1 dissolvers in the spent-fuel reprocessing facility at the CEA Marcoule site in France.
4.5 tons have been cut with the laser cutting technology handled by a robotic arm.
The technology can address unique challenges.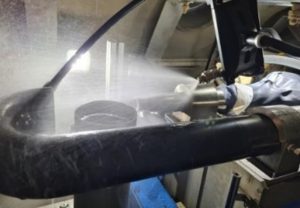 Onet Technologies is working with partners since 2014 to further develop the laser cutting for the very complex applications at Fukushima Daiichi
Test of a high-performance system of mitigation and collection of the dust and fumes generated during laser cutting, suited for remote operations in extreme environments.
This innovation can improve D&D projects  
While the technology was first proven on a case of dismantling of a fuel cycle facility, laser cutting can bring a high benefits over costs ratio for several types of D&D projects: Fuel Cycle, Research and Military facilities, but also Power Nuclear Reactors.
For Power Nuclear Reactors, a specifically interesting application is the dismantling of the reactors themselves, i.e. the pressure vessels (RPV) and internals (RVI). The demonstration of the Safety and Cost & Time benefits of using the laser cutting technologies for RPV and RVI dismantling the goal of our on-going LD-SAFE project (2020-2024).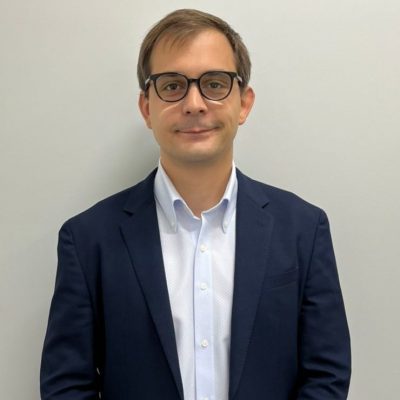 Your contact
Julien Guillemin
Japan Area Business Development Manager
A question or a project ?